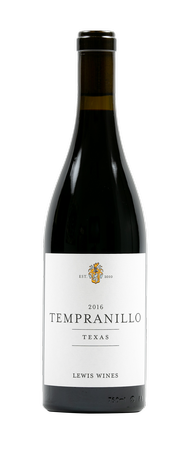 2016 Texas Tempranillo
Tempranillo can be a very productive variety in Texas, especially in deeper soils in vintages with ample or excessive rainfall. As we work with this variety in several vineyards in multiple AVA's, we often have plenty of Tempranillo available for this blend.
The Texas Tempranillo is a blend from a wide range of growers in the Hill Country and High Plains, as well as a wide range of cooperage. Mostly neutral America, Russian, French and Eastern European oak, using 225, 300 and 500L barrel sizes, as well as some flex tank and stainless. Small amounts of Graciano, Touriga Nacional, Grenache, Carignan and/or Cabernet Sauvignon may be blended in, but the Tempranillo portion always remains at 75% or more. Vintage dictates what is blended in more than anything else.