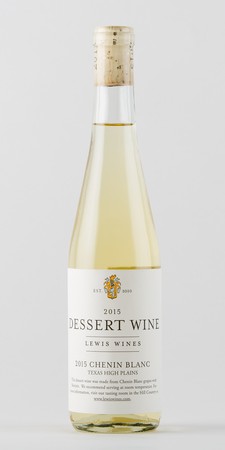 2015 Dessert Chenin
In 2015, our block of Chenin Blanc at the Lahey vineyard in the High Plains was affected by a fruit fungus by the name of Botrytis Cinerea (A.k.a. 'Noble Rot'). Traditionally found in humid wine-producing regions, such as Sauterne (in France) and the Hungarian regions that produce the dessert wine Tokaji, it was highly unusual for us to see this particular fungus in the dry, arid High Plains of Texas.
This is incredibly unique wine is the first of its kind in the state, and is a piece of Texas wine history!
Perfect for the Holiday season, we recommend pairing it with candied pecans or salty blue cheese, if that's your thing!
Wine Specs
Appellation
Texas High Plains